Syllabus Description:
Welcome to Introduction to Medical Ethics!
Please familiarize yourself with the course syllabus, as well as the departmental policies and information for students. Here is the course schedule, including the readings and assignments. Here is a summary of the your learning goals for this course (Learning Goals.docx)
You can find out more about me here. 
COURSE DESCRIPTION
This is a course in biomedical ethics in which we connect various contemporary issues with ethical theory. While there are many such issues, we concentrate on topics concerning access to healthcare, patient autonomy and informed consent, the right to die, disability and biomedical enhancements, genetic testing and reproductive ethics. Philosophers approach specific issues in biomedical ethics by making use of theories and applying them to the real world. So, we begin the course with an introduction to ethical theory and the philosophical study of bioethics. Next, we look at texts to investigate how ethical theory is applied to support different views on these issues. The course goal is for you to learn the philosophical skills to recognize moral questions in healthcare and medical decision-making, to formulate your own answers to such questions, and to critically engage in the work of peers and others in the field. Class sessions consist primarily of lectures and discussion activities. 
Required: Bioethics: Principles, Issues, and Cases, Second Edition, edited by Lewis Vaughn
Required: Turning Technologies Clicker
LINKS TO COURSE MOVIES
Hard copies of all titles will be on reserve for your students at the UW Media Center.

        `
Applied ethical theorizing with Calvin and Hobbes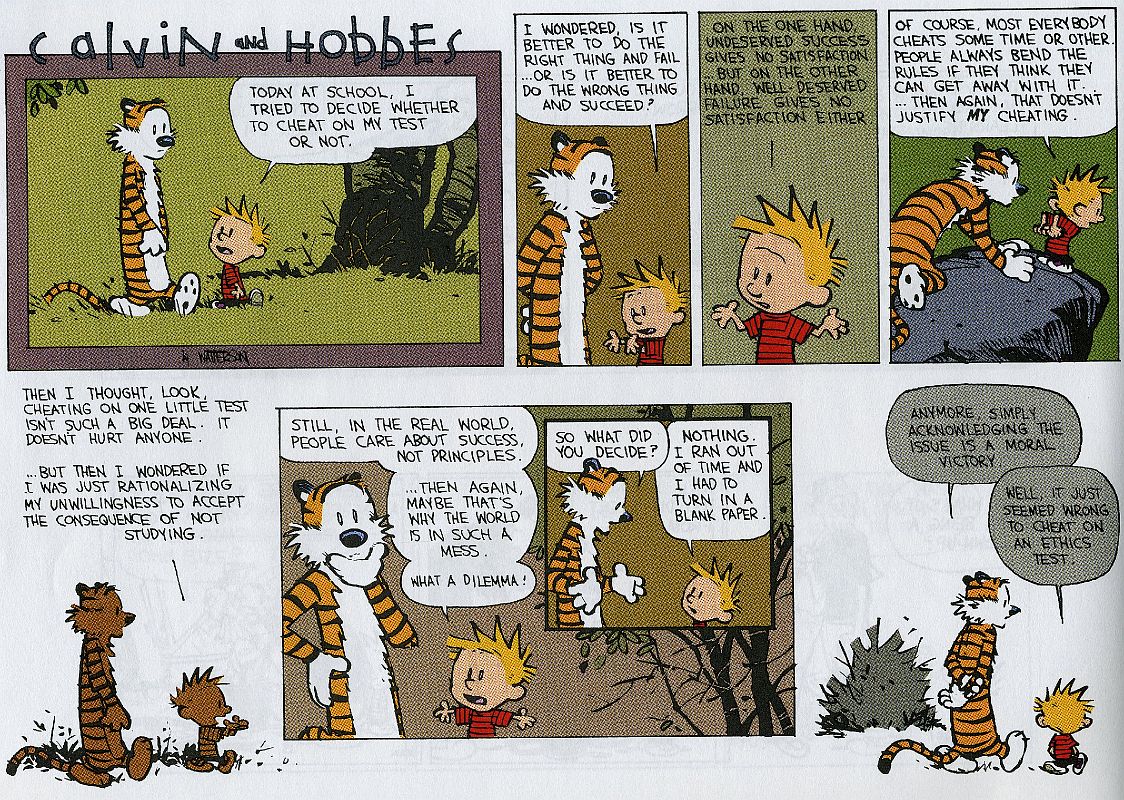 Catalog Description:
Introduction to ethics, primarily for first- and second-year students. Emphasizes philosophical thinking and writing through an in-depth study of philosophical issues arising in the practice of medicine. Examines the issues of medical ethics from a patient's point of view.
GE Requirements:
Individuals and Societies (I&S)
Visual, Literary, and Performing Arts (VLPA)