Submitted by Kate Goldyn on
What is summer without a great book or two to enjoy? We asked a few of our faculty to share their recommendations for favorite philosophy books—as well as works of fiction, history, and more. Read our faculty comments on why they love these books, and maybe check out a few yourself. We promise there will not be any pop quizzes!
Kenneth Clatterbaugh: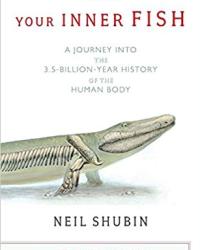 Your Inner Fish: A Journey into the 3.5-Billion-Year History of the Human Body by Neil Shubin
"Neil Shubin, the paleontologist and professor of anatomy who co-discovered Tiktaalik, the 'fish with hands,' tells the story of our bodies as you've never heard it before."
Benjamin Feintzeig: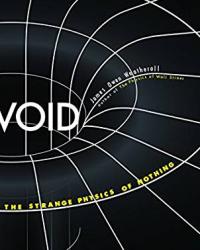 Void: The Strange Physics of Nothing by James O. Weatherall
"This is a nice popular science book covering the history and philosophical importance of the concept of 'vacuum' in modern physics."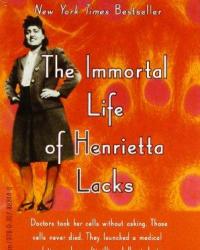 The Immortal Life of Henrietta Lacks by Rebecca Skloot  
"This is an eye-opening book about the intersection of science, medicine, and race."
 Carina Fourie:
A Severed Head by Iris Murdoch
"While the title might make it sound like it belongs in the horror section of a bookshop (it's actually a reference to Medusa's severed head), it is perfect as a light summer read. And seeing as it's written by a philosopher, you can pretend it's terribly hard intellectual work you are doing. It's an engrossing satire – at times hilarious – about the love affairs of a group of spoilt, rich Brits around the mid 20th century."
 Charles Ives: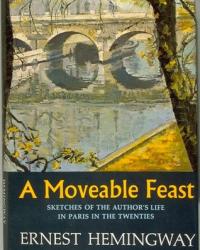 A Moveable Feast by Ernest Hemingway
"In my late teens, this book was for me a portrait of the kind of 'art' scene I wanted to inhabit.  I'm too old now, however, unfortunately or not, to think I could find pleasure in hanging out with tortured artists the likes of Hemingway et al.  Nevertheless, the intellectual and artistic environment on display in Moveable Feast sticks with me like a potent intellectual knickknack that I frequently pull out of the drawer of my past to admire."
 Colin Marshall: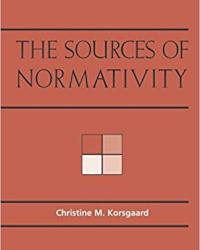 The Sources of Normativity by Christine Korsgaard
"This is the book that originally got me excited about metaethics (the investigation of the ultimate nature of morality). It's beautifully written, full of interesting ideas, and includes some critical essays by other philosophers."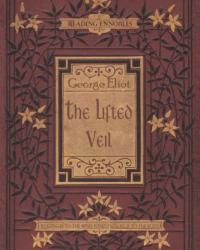 The Lifted Veil by George Eliot
"A strangely dark, unnerving novella that explores the dark side of sympathy. We read this in my seminar in the spring (co-taught with Ellwood Wiggins from Germanics), and it made for some terrific discussions."
Ron Moore: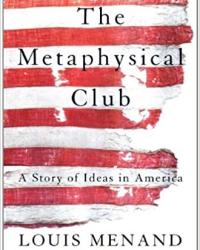 The Metaphysical Club: A Story of Ideas in America by Louis Menand
"It's a beautifully written account of the development of modern American thinking in the Civil War period and shortly thereafter, especially as reflected in (and shaped by) the work of Oliver Wendell Holmes, Jr., William James, Charles Sanders Peirce, and John Dewey.  This is a book that cogently shows how philosophy is integrated into the sweep of America's self-reflection."
Additionally: "I am a mystery buff [and], in this vein, I'd like to recommend ANY volumes by three highly-skilled, delightful authors whose works do a great job of giving the reader a sense of an interesting foreign setting:  Donna Leon (Venice); Louise Penny (Quebec); and Jo Nesbo (Scandinavia)."
 Jana Mohr Lone: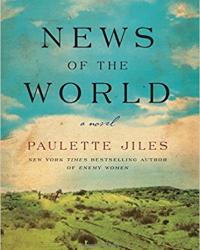 News of the World by Paulette Jiles
"A novel set post Civil War, which explores the relationship that develops between an older veteran, who makes his living by showing up in small isolated rural communities that lack access to newspapers and reading the news to crowds that gather, and the young girl whom he has agreed to return to her family in Texas, after she has been kidnapped by Native Americans and then ransomed. The story is based on the history of such children, who, according to the research, virtually always wanted to return to the Native American communities who kidnapped them, even if the children were only there for a short time. The author's background as a poet is evident from the beauty of her prose.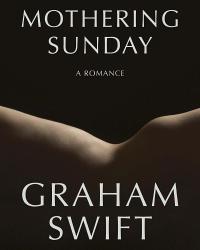 Mothering Sunday by Graham Swift
"A short novel that tells the story of one day in 1924, "Mothering Sunday," the day that servants in large estates were given the day off to visit their mothers and families. Jane, now a well-known author, remembers the Mothering Sunday years before that has shaped her life, when she was a 22-year-old maid in a country estate and the long-time lover of one of the three sons of the family who owned a neighboring estate (and the only son left, after World War I). The two spend the day together, and the novel captures in exquisite prose the feel and emotions of the day, the light, the objects in the large elegant home that is full of loss and sadness, and the slow-moving world that is about to disappear. This novel is so beautifully written that I tried to read it as slowly as I could so it wouldn't end.
 Michael Rosenthal: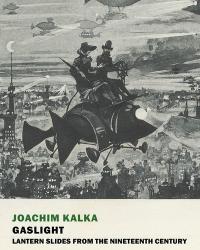 Gaslight: Lantern Slides from the Nineteenth Century by Joachim Kalka 
"It contains some fascinating essays, on topics from the aesthetics of policing, Proust and the Dreyfus Affair, gastronomy, and Jack the Ripper.  Kalka makes the nineteenth century seem strange and yet very relevant."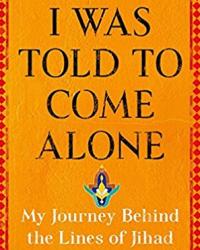 I Was Told to Come Alone: My Journey Behind the Lines of Jihad by Souad Mekhennet 
"The book begins with the interesting story of how Mekhennet, born in Germany to a Turkish mother and Moroccan father, became a journalist, and then proceeds to give a riveting account of terrorism centered on her interviews with various Jihadist leaders.  She is very courageous and reflective at the same time."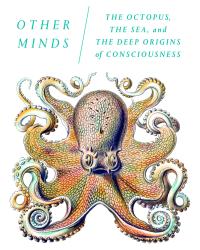 Other Minds: The Octopus, the Sea, and the Deep Origins of Consciousness by Peter Godfrey-Smith
"Finally, on a more philosophical note, I haven't started it yet but it looks fascinating!"
 Bill Talbott:
Traitor to His Class: The Privileged Life and Radical Presidency of Franklin Delano Roosevelt by H. W. Brands
"This is a wonderful biography of FDR, which is eerily relevant, because as you read you come to the realization that FDR is the anti-Trump."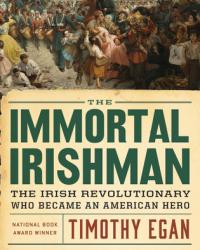 The Immortal Irishman by Timothy Egan
"An amazing, true story of a man who lived the equivalent of three lives at the center."
"Also by Timothy Egan and not to be missed:  The Worst Hard Time (you have no idea of the devastation of the Dust Bowl if you have not read this book) and The Big Burn (the story of a harrowing fire that led to the creation of the National Forest Service, with great insight into the politics of Teddy Roosevelt and William Taft)."