Submitted by Kate Goldyn on
With so many traditional summer activities limited by the pandemic and our thoughts focused on justice and politics, our philosophy faculty members offer a few suggestions for your summer 2020 reading list. Check out the books that our faculty members have read recently or are planning to read this summer. We hope you find something to add to your list.
Michael Blake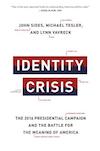 Identity Crisis: The 2016 Presidential Campaign and the Battle for the Meaning of America by John Sides, Lynn Vavreck, and Michael Tesler
This is the best book (of many) written to explain why so many people were willing to vote for Donald Trump in 2016 - and why so many people who are paid to offer predictions failed to notice what was going on beneath the surface. As we go into another election cycle, the same patterns are likely to continue.
The Moral and Political Philosophy of Immigration: Liberty, Security, and Equality by José Jorge Mendoza
An excellent book about the relationship between race, ethnicity, and migration - with an emphasis upon the experience of migration in the United States, and how the Latinx experience of migration has shaped politics both for the Latinx community and in the United States as a whole. (As an added benefit: the author is joining the UW philosophy faculty this fall!)
Lost in Thought: The Hidden Pleasures of an Intellectual Life by Zena Hitz
I'm reading the book right now; given how awful the world seems at the moment, it's a nice reminder that there is still joy to be had from sitting quietly in a room with a difficult philosophical problem.
Karen Emmerman
Aphro-ism: Essays on Pop Culture, Feminism, and Black Veganism from Two Sistersby Aph Ko and Syl Ko
This is a collection of essays by Black, vegan writers Aph and Syl Ko offering new theoretical frameworks for thinking about race, species, and feminism. I've read portions of the book before, but I am looking forward to making my way through its entirety this summer.

Chronicles of Barsetshire series by Anthony Trollope
I've read these books before, but Trollope is comfort reading for me. He is witty, political, and deeply insightful about humans. Sitting down with a Trollope novel is a treat.

The Book of Delights: Essays by Ross Gay
Gay spend a year writing one essay a day contemplating the nature of delight and what he found delightful. I am planning to read through his essays this summer both because he is a wonderful writer and because I hope his discipline of contemplating what is delightful might rub off on me a bit.
Benjamin H. Feintzeig
Between the World and Me  by Ta-Nehisi Coates
An important book about race in America.
How the Hippies Saved Physics  by David Kaiser
Interesting history of post-war physics that also demonstrates the impact of philosophical issues.
Paul Franco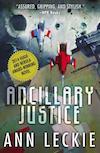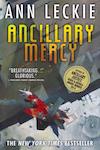 Imperial Radch Trilogy: Ancillary Justice, Ancillary Sword, and Ancillary Mercy by Ann Leckie
At the enthusiastic recommendation of my partner, Erin (a sci-fi aficionado), I read and enjoyed the first book, Ancillary Justice, a couple of years ago. The book's main character, Breq, is the lone surviving crew member, or ancillary, of the Justice of Toren. The Justice of Toren was a sentient spaceship whose consciousness was distributed throughout its entire crew. This means Breq is also the last remnant of the Justice of Toren's consciousness (or just is the Justice of Toren?). So, obviously the series deals with questions about personal identity. But it also grapples with issues surrounding gender, imperialism, and colonialism, all interspersed with cool space action. I'm looking forward to the next two books, Ancillary Sword, and Ancillary Mercy.
Sara Goering
Hood Feminism: Notes from the Women That a Movement Forgot by Mikki Kendall
This book is on my list to read because graduate student Cody Dout recommended it and, as Nicole Chung says on the back cover, it is "critical reading for anyone who is or wants to be involved in work addressing complex and longstanding inequalities." Kendall critiques white feminists for not attending enough to racism within the movement, and for failing to address basic needs – e.g., food security, safe neighborhoods, access to quality education, a living wage – as feminist issues.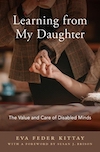 Learning from My Daughter: The Value and Care of Disabled Minds by Eva Kittay
This is philosopher Eva Kittay's most recent book, reflecting back on philosophical insights gained through interacting with her cognitively disabled daughter Sesha. The book centers on dependency, the paradox of normalcy, and care ethics, and offers a challenge to more common place philosophical views about the nature of the good life, and the relationship between personhood and reason.

Design Justice: Community-Led Practices to Build the Worlds We Need by Sasha Costanza-Chock
This book from MIT media scholar Sasha Costanza-Chock, with collaborative insights from the Design Justice Network, calls attention to the ways in which the design of everyday things (e.g., airport scanners, Twitter, social media algorithms) intentionally or unwittingly reproduces existing inequalities. The author defines principles and accountability systems for just design, and challenges designers to commit to them. The introduction -- #TravelingWhileTrans, Design Justice, and Escape from the Matrix of Domination -- will hook you!
Charles Ives
Gay New York: Gender, Urban Culture, and the Making of the Gay Male World, 1890-1940 by George Chauncey
This year I have started to read more US history, and here's a book that I happened upon and plan to read this summer.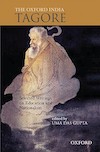 The Oxford India Tagore: Selected Writings on Education and Nationalism edited by Uma Dasgupta
I will also be taking a look at the following edited volume on Nobel Prize winner (1913) Rabindrath Tagore. Certainly, an interesting figure and one I plan to incorporate into future iterations of my philosophy of education classes.
Colin Marshall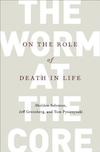 The Worm at the Core: On the Role of Death in Life by Sheldon Solomon, Jeff Greenberg, and Tom Pyszczynsk
Terror Management Theory (TMT) posits that huge amounts of our mental lives implicitly revolve around our fear of death. Drawing inspiration from philosophy (especially existentialism) and sociology, TMT researchers in social psychology have found surprising ways in which subtle reminders of our mortality lead to a range of effects: increased patriotism, increased hostility to outsiders, and more positive reactions to populist leaders. This book, by the three founders of TMT, gives the theoretical background and describes a range of the supporting experimental results. I'll be incorporating some TMT into my new course on persuasion this fall.
José Jorge Mendoza
Empire of Borders: The Expansion of the US Border around the World by Todd Miller
When one thinks about U.S. border enforcement one tends to think only about the enforcement that happens on the U.S./Mexico border. What this book outlines is the disturbing (and largely covert) ways U.S. border enforcement has expanded southward into Central America and across the Atlantic Ocean into parts of Africa and the Middle East.
In the Red Corner: The Marxism of José Carlos Mariátegui by Mike Gonzalez
This is so far the only biography ever written in English of this very important (and underappreciated) South American philosopher. Whether you agree with his politics or not, it is undeniable that his thought has inspired and guided various political struggles and revolutions throughout South America (especially Peru). So, if you care about politics in the Western hemisphere generally, Mariátegui is someone whose life and work is worth knowing about.
Ron Moore
Becoming by Michelle Obama
A touching, reflective, witty, memoir, extending from her early life up into the White House years. Biography is not my go-to category on the bookshelf but this is an exceptionally good read. As one is taken back to the Obama presidency, with its grace and good will, it is hard not to weep with nostalgia.
The Warmth of Other Suns: The Epic Story of America's Great by Migration Isabel Wilkerson
I daresay most of us had heard very little about this important social movement (1915-1970), in which African-Americans left the South in waves, repudiating the servile conditions in which they were still held and, a the same time, striking a powerful blow against the Southern economy, which depended heavily on their labor. The story is told beautifully, with a narrative voice that is captivating and a sharp, vivid, historical focus.
Rose Novick
Life Supports: New and Collected Poems by William Bronk
I discovered Bronk when a contemporary poet (Forrest Gander) used Bronk's poem "The World" as an epigraph for his latest book (Be With). It was a poor choice of epigraph: I put down Be With (which I still have not read), ordered Life Supports, and haven't looked back. Perhaps the best thing I can say in favor of this book is simply to share the poem that convinced me to buy it:
The World

I thought that you were an anchor in the drift of the world;
but no: there isn't an anchor anywhere.
There isn't an anchor in the drift of the world. Oh no.
I thought you were. Oh no. The drift of the world.
Ian Schnee

A History of God by Karen Armstrong
It explores the idea of monotheism from a historical perspective, looking at the evolution of the idea of God and gods over the last 4,000 years.
Bill Talbott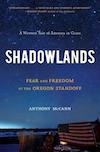 Shadowlands: Fear and Freedom at the Oregon Standoff by Anthony McCann
This is ostensibly the story of the takeover of the Malheur wildlife refuge. But it is so much more. It is written by a poet, and you can tell that it is. I highly recommend it.
Amelia Wirts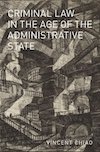 Criminal Law in the Age of the Administrative State by Vincent Chiao
This is the best recent addition to philosophy of crime and punishment, and Chiao does an admirable job working between abstract philosophy of punishment and real, consequential aspects of criminal justice in the United States and Canada today. But he does not really have any new insights on race in the criminal justice system, although he certainly does not ignore it.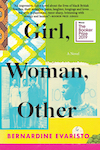 Girl, Woman, Other by Bernadette Evaristo
This novel moves between the perspectives of a number of different people, mainly black women and mostly in the UK. I think the whole idea of shifting perspectives can be overdone or trite, but this book actually makes good use of this literary device rather than relying on it in a lazy way to drive the story.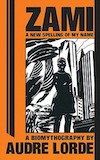 Zami: A New Spelling of my Name by Audre Lorde
This is a sort of autobiography of Audre Lorde that has been on my reading list for a couple of years. She calls it a "biomythology" and includes memories of her life as a young girl.