Associate Teaching Professor, Director of Graduate Studies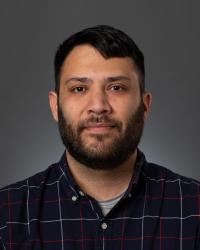 Contact Information
Office Hours:
Fall 2023: 1:30 - 3:30 Thursdays
Biography
Ph.D. from University of Pennsylvania, 2011
B.A. from Colorado State University, 2004
I have taught at the University of Washington since 2012 under a variety of titles and across the curriculum. You can find my teaching statement, and a few reading lists I put together here.
My research is mainly in the history of analytic philosophy, the history of philosophy of science, values in science, and their intersections. I also like to draw attention to philosophers who have so far not figured prominently in our narratives about the development of analytic philosophy and philosophy of science in the 20th century, but are beginning to receive more attention, including Susan Stebbing, Margaret Macdonald, Stephen Toulmin, and Mary Hesse. Read more about my research and find links to recent talks here.
My 2011 dissertation was on Kant and 20th century philosophy of science, a topic which I've mostly moved on from. 
I'm the current treasurer for The International Society for the History of Philosophy of Science (HOPOS).
Outside of academic philosophy, I feature edited an issue of ARCADE titled: "Authenticity: Navigating the Real in Cities, Design, and Art," with essays on restoration, preservation, conscientious design, etc. I've also written about Kant and tunnel-boring machines for The Stranger and published an essay, co-authored with my grad school compa Doug Paletta, on treason for Arrested Development and Philosophy.
I am from Roswell, NM.