Professor & Divisional Dean of the Social Sciences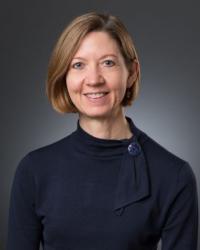 Contact Information
CAS Deans Office, CMU building
Biography
Ph.D from University of Pittsburgh, 1997
Andrea Woody is Divisional Dean of the Social Sciences and Professor of Philosophy at the University of Washington. She is adjunct faculty in the departments of Dance; History; and Gender, Women & Sexuality Studies. Professor Woody is Editor-in-Chief of Philosophy of Science and a member of the Editorial Board of Foundations of Chemistry. She served as Chair of the Department of Philosophy from 2016 to 2022. She previously served as Associate Editor of Historical Studies in the Natural Sciences and a member of the organizing committee of the Society for the Philosophy of Science in Practice (SPSP). She received her bachelor's degree, in chemistry, and certification in Theater and Dance, from Princeton and her doctorate, in history & philosophy of science, from the University of Pittsburgh. Her research interests include philosophy of science, history of science, aesthetics, and feminist perspectives in philosophy.
In philosophy of science, much of her research concerns explanation, modeling, and representation, with special interest in diagrammatic, graphical, and pictorial representations. She explores the roles explanatory discourse plays in scientific practice as well as the strategic and pragmatic factors that influence scientists' representational choices.
From 2015 to 2018, with support from the Templeton Foundation, Andrea worked with scientists at Princeton and Virginia Commonwealth to explore automated search techniques and the application of optimal control theory in quantum domains, molecular chemistry, and biology. Here is a brief article about the project. The philosophical project considered both methodological and metaphysical aspects of the scientific work, and generated an enduring interest in unification as a methodological tool in scientific practice.
Recently, Andrea joined a network of philosophers in Denmark and across the US exploring how best to teach central themes in philosophy of science to scientists and science students. More generally, she has a growing interest in Public Philosophy.
In aesthetics, her work focuses on the performing arts, considering issues related to the identity of performing artworks, the virtues of live performance, and the nature of site-specific artworks.
Professor Woody is supervising or has supervised dissertations on science and values, theory reduction, the social nature of science, naturalizing metaphysics, and the roles of consensus in science. In addition to her work with dissertation students, she has advised MFA research in dance and honors theses for the History & Philosophy of Science undergraduate major.